This recipe is a healthy, hearty meal that can last a few days or can go from freezer to oven to table, which is perfect for a busy work week.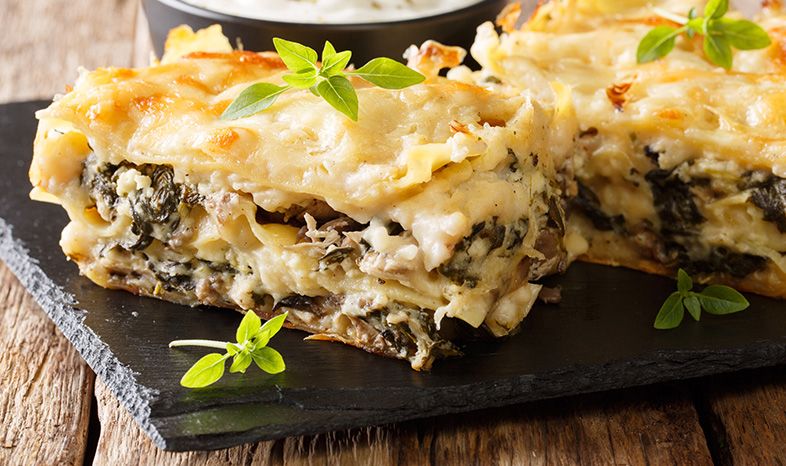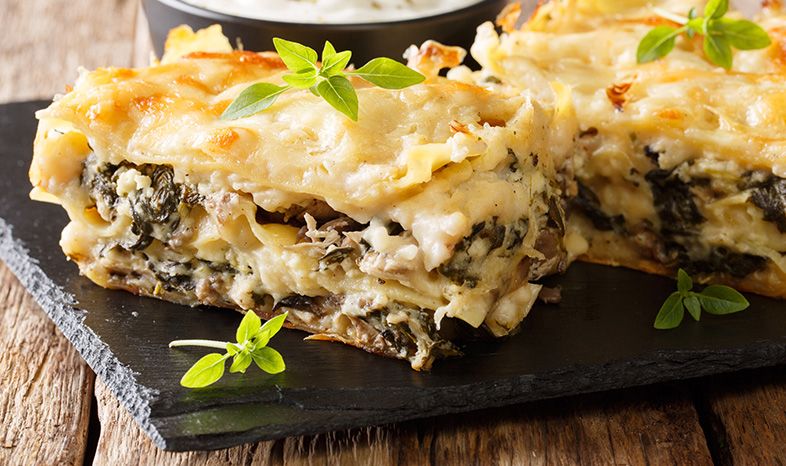 DIRECTIONS:
Using a food processor, finely mince 1 pound of the mushrooms, and slice the other 1 pound into slices. If you are vegetarian, then finely mince 2 pounds, and thinly slice 1 pound. Then skip the chicken part of this recipe.
In a large frying pan add the olive oil and thinly sliced onions. Place over medium heat, stir, lower heat. Cook the onions until lightly caramelised, stirring very often. This will take about 15–20 minutes. Add the garlic, stir and cook for 1 minute. Remove from the heat and place the mixture into a small bowl.
Place the chicken in the same frying pan, using a wooden spoon break it up into small pieces. Cook over low heat for 7 minutes. Add the minced mushrooms, stir, and cook for 3 minutes. Add the sliced mushrooms, stir and cook for 5 minutes. Add the onion mixture, stir and cook for 1 minute. Remove from heat.
Season with salt and pepper. Stir in the rosemary. Set aside.
Place the butter and heavy cream in a large saucepan over medium heat. Bring to a boil.
Remove from the heat and whisk in 1 cup of the parmesan cheese until melted and smooth. Add a generous pinch of nutmeg to taste. Whisk. Set aside.
Lightly oil a baking dish with a little olive oil. Pour about 1/4 cup of the Alfredo sauce on the bottom. Layer with lasagna noodles. Top with some of the chicken/mushroom mixture, then sprinkle some of the cheese over the top.
Top with another layer of noodles, and repeat until you have reached the top of your baking dish, ending with a layer of noodles. Pour the Alfredo sauce over the top, and sprinkle with the remaining cheese.
Preheat your oven to 350 degrees. Bake for 30 minutes or until bubbly and lightly golden. Let sit for 5 minutes. Dig in and enjoy!
Spaghetti and meatballs makes just about everyone happy. It's a meal that's simple and satisfying and comes together in just 20 minutes! We've added a little something special to our meatball recipe by blending in one of our favourite ingredients – mushrooms!
Yield: 40 meatballs | Prep-time: 10 minutes | Cook-time: 20 minutes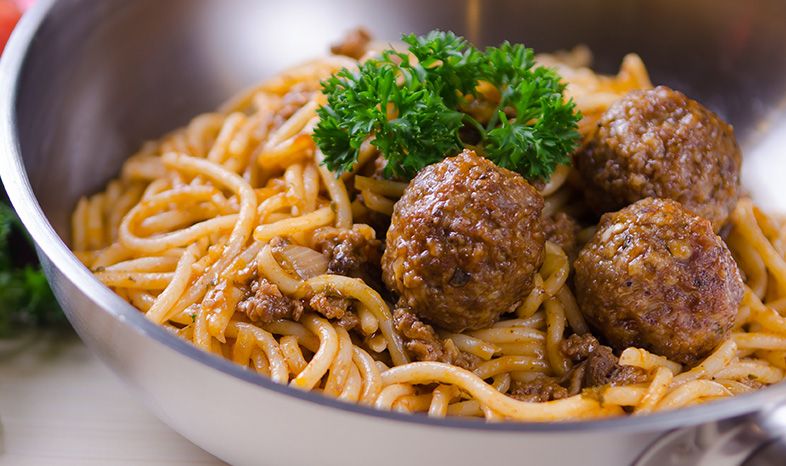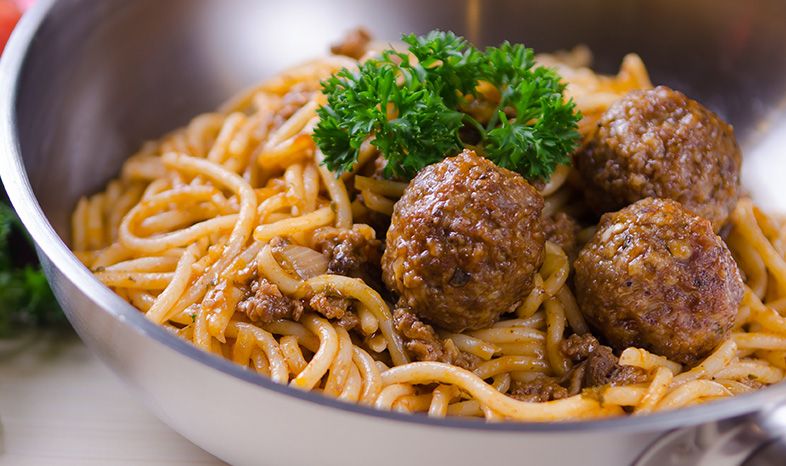 DIRECTIONS:
Preheat your oven to 350 degrees.
Into a large bowl add: sausage, mushrooms, egg, panko, milk and oregano. Mix to combine. The mixture will seem wet. Using a small/medium size cookie scoop, portion out meat mixture onto a non-stick rimmed baking sheet. Bake for approximately 20 minutes.
Add meatballs to cooked tomato sauce. Serve over spaghetti (cooked according to package directions until al dente).
Shiitake mushrooms are paired with kale for its inherent earthiness and cooked with farro in this rustic dish.
DIRECTIONS:
In a medium saucepan, bring chicken broth to a boil on medium high heat. Once boiling, add chopped kale and cook for approximately 4 minutes. Turn to medium low heat, add farro and white pepper. Cook for 10-15 minutes to the desired firmness of your kale.
Add butter and mushrooms. Stir until mushrooms are well coated in the butter and a creamy texture is achieved. Add rubbed sage and rosemary. Turn off heat and stir until herbs are well incorporated.
Serve and enjoy!
Mushroom with Garlic Paste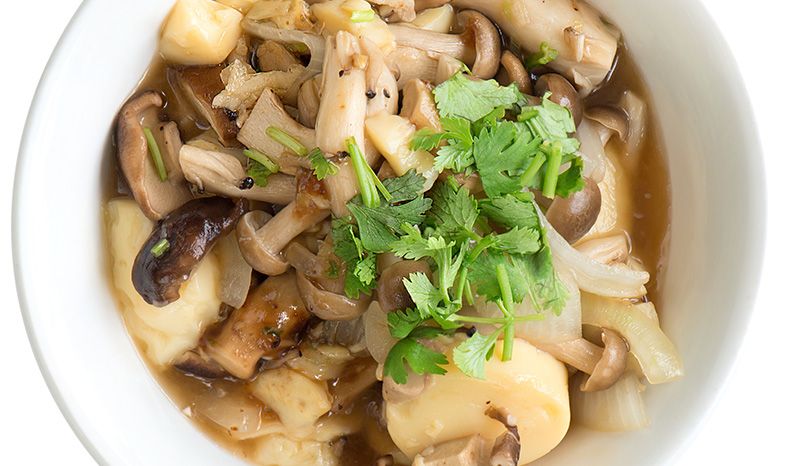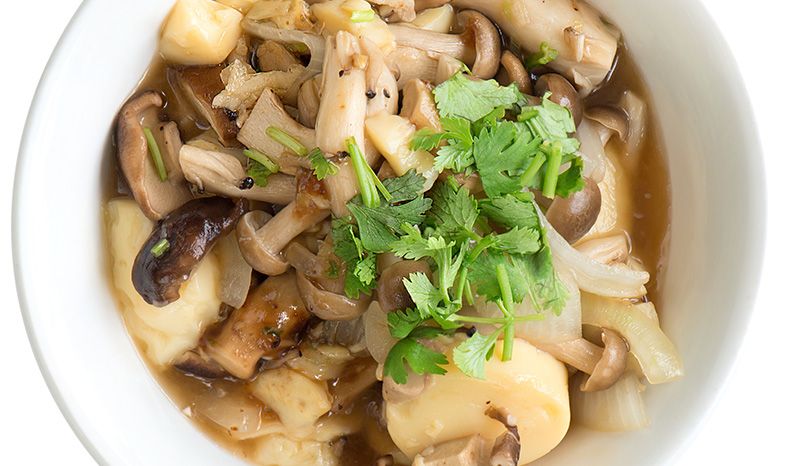 DIRECTIONS:
Boil the water by adding salt, wash baby mushrooms and put them in the boiling water. Leave it to boil for 2 minutes, then remove the water. Sauté baby mushrooms with olive oil, then add garlic paste and mix it for 3 minutes. Finally, add parsley leaves and serve.
DIRECTIONS:
First prepare the stuffing. Wash the capsicum and the green coriander and chop it in to small pieces. Chop the cheese into small pieces, then add the oil olive and mix it together. Then wash the mushrooms and remove the stems. Rub with olive oil and add the stuffing inside the mushrooms.
Add one drop of olive oil above the stuffing on each mushroom. Finally, cook it in the air fryer or Arabic oven. Serve and enjoy!
Mushroom with Cherry Tomatoes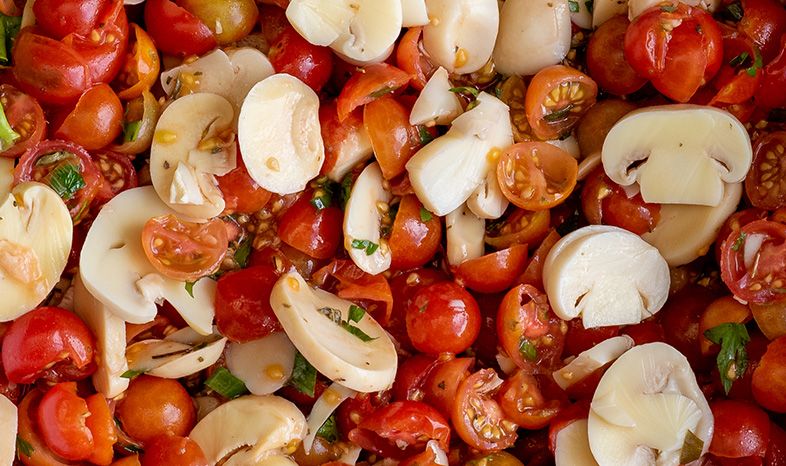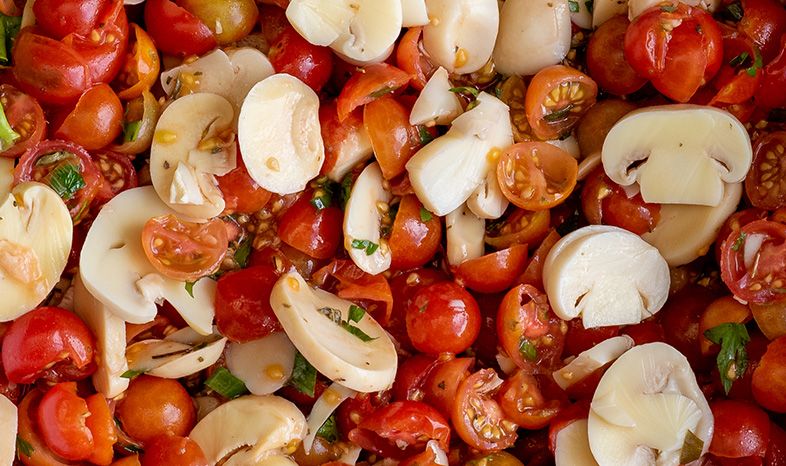 DIRECTIONS:
Chop the garlic and onions. Sauté them in butter then add mushroom and cherry tomatoes. Season with oregano and salt. Finally, add the chopped bell pepper. Serve and enjoy!